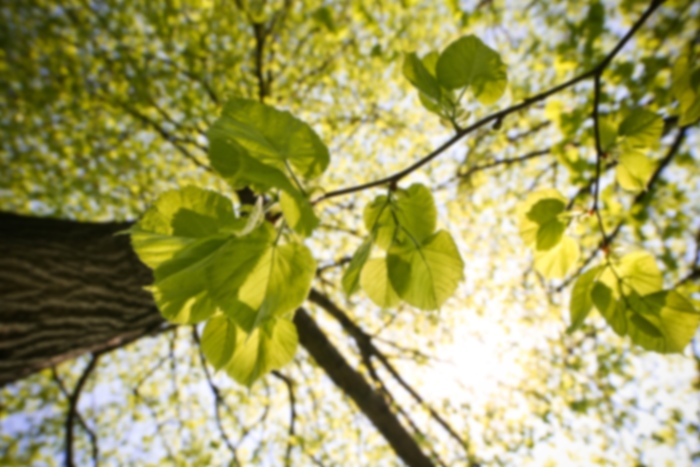 Przemyslaw P Borek,
MD
Clinical Cardiac Electrophysiology
Dr. Peter Borek graduated Summa Cum Laude from University of Connecticut with a degree in Molecular and Cell Biology. He helped develop the Cleveland Clinic VT Ablation Center where he served as associate director.Dr. Borek has a special interest in ablation of atrial fibrillation and ventricular tachyarrhtymias. He also specialized in device implantation and device extraction.Dr. Borek has co-authored a number of articles in peer-reviewed journals as well as medical textbook chapters. His research interests include atrial fibrillation and ventricular arrhythmia management.He is a member of the American College of Cardiology and the Heart Rhythm Society. He enjoys spending time with his two daughters and his wife.Dr. Borek speaks fluent Polish.
Care Philosophy
Individualized tailored approach.
Aetna - Managed Medicare
Aetna Commercial
AmeriGroup
Amerivantage
Blue Cross Blue Shield - Tennessee - Commercial
Blue Cross Blue Shield - Tennessee - HIX Networks (excluding Network E)
Blue Cross Blue Shield - Tennessee - Managed Medicare
Bluecare
Bright Health - Health Insurance Exchange
Bright Health - Managed Medicare
Centurion
Cigna - Local Plus - Commerical
Cigna - Local Plus - Health Insurance Exchange
Cigna Commercial Plans
Cigna Connect
Coventry Commercial
Coventry First Health - Commercial
Coventry First Health - Workers Comp
Healthspring
Hertiage Select Advantage - Commerical
Humana/Choicecare - Commercial
Humana/Choicecare - Managed Medicare
Kentucky Medicaid
Medicare
Multiplan/PHCS
NovaNet - Commercial
Olympus Managed Health Care
Oscar
Oscar + Humana
Prime Health Services PPO - Commerical
Prime Health Services PPO - Workers Comp
Railroad Medicare
Sedgwick/Occunet
Tennessee Medicaid
Tennessee Office of Workers' Compensation Programs
Tricare Prime East
Tricare Standard East
United Community Plan
United Healthcare - Commerical
United Healthcare - Managed Medicare
USA Managed Care Organization
Wellcare Kentucky
Aetna - Managed Medicare
Aetna Commercial
AmeriGroup
Amerivantage
Blue Cross Blue Shield - Tennessee - Commercial
Blue Cross Blue Shield - Tennessee - HIX Networks (excluding Network E)
Blue Cross Blue Shield - Tennessee - Managed Medicare
Bluecare
Bright Health - Health Insurance Exchange
Bright Health - Managed Medicare
Centurion
Cigna - Local Plus - Commerical
Cigna - Local Plus - Health Insurance Exchange
Cigna Commercial Plans
Cigna Connect
Coventry Commercial
Coventry First Health - Commercial
Coventry First Health - Workers Comp
Healthspring
Hertiage Select Advantage - Commerical
Humana/Choicecare - Commercial
Humana/Choicecare - Managed Medicare
Kentucky Medicaid
Medicare
Multiplan/PHCS
NovaNet - Commercial
Olympus Managed Health Care
Oscar
Oscar + Humana
Prime Health Services PPO - Commerical
Prime Health Services PPO - Workers Comp
Railroad Medicare
Sedgwick/Occunet
Tennessee Medicaid
Tennessee Office of Workers' Compensation Programs
Tricare Prime East
Tricare Standard East
United Community Plan
United Healthcare - Commerical
United Healthcare - Managed Medicare
USA Managed Care Organization
Wellcare Kentucky
Aetna - Managed Medicare
Aetna Commercial
AmeriGroup
Amerivantage
Blue Cross Blue Shield - Tennessee - Commercial
Blue Cross Blue Shield - Tennessee - HIX Networks (excluding Network E)
Blue Cross Blue Shield - Tennessee - Managed Medicare
Bluecare
Bright Health - Health Insurance Exchange
Bright Health - Managed Medicare
Centurion
Cigna - Local Plus - Commerical
Cigna - Local Plus - Health Insurance Exchange
Cigna Commercial Plans
Cigna Connect
Coventry Commercial
Coventry First Health - Commercial
Coventry First Health - Workers Comp
Healthspring
Hertiage Select Advantage - Commerical
Humana/Choicecare - Commercial
Humana/Choicecare - Managed Medicare
Kentucky Medicaid
Medicare
Multiplan/PHCS
NovaNet - Commercial
Olympus Managed Health Care
Oscar
Oscar + Humana
Prime Health Services PPO - Commerical
Prime Health Services PPO - Workers Comp
Railroad Medicare
Sedgwick/Occunet
Tennessee Medicaid
Tennessee Office of Workers' Compensation Programs
Tricare Prime East
Tricare Standard East
United Community Plan
United Healthcare - Commerical
United Healthcare - Managed Medicare
USA Managed Care Organization
Wellcare Kentucky
Cardiovascular Disease - Board Certified
Clinical Cardiac Electrophysiology - Primary
Graduate Degree: Medical School - University of Connecticut School of Medicine - 2002
Residency: Johns Hopkins Hospital - 2005
Internship: Johns Hopkins Hospital - 2003
Fellowship: Cleveland Clinic Foundation - 2010
TriStar Centennial Medical Center
TriStar Ashland City Medical Center